From now until January 16th, you can Shop Norwex for a Cause at
http://amydouville.norwex.biz/en_US/customer/party/6078029
and 35% of your order will be donated!

You can also join the FB group for information on Norwex and their newest catalog that was released on January 1st. Join the fun at https://www.facebook.com/groups/592066888778834

I loved this blog post from: https://www.norwexmovement.com/mission-related-resolutions/



Most people make New Year's resolutions with the best of intentions. But studies show one-third of resolutioners don't make it past the end of January. Often, goals are too vague or lack a realistic action plan. To be successful, resolutions should not only be doable, but meaningful, too.
Living a more sustainable lifestyle has a multitude of benefits, from improving quality of life to protecting our ecosystems and preserving natural resources. And because an enviro-friendly lifestyle revolves around reusable products, you'll save money at the same time.
Just a few simple changes can make a world of difference. What better time than the new year to resolve to keep our homes, our families and the planet safer.
Resolve to: Avoid Cleaning Products That Contain Harmful Chemicals


Many conventional cleaners can disinfect, but they can also leave behind harmful chemical residue. Plus, those harmful chemicals can go down the drain and into the environment. Norwex® products check all the boxes: They're safe, sustainable, and super effective. For 27 years, it's been our global Mission is to improve quality of life by radically reducing chemicals in our homes.

Multi-tasking Norwex Microfiber can remove up to 99% of bacteria from a surface using only water when following the proper care and use instructions. Plus, our exclusive BacLock® micro silver technology embedded in the cloth self-purifies it within 24 hours when wet.* From our top-selling, do-everything EnviroCloth® to Mop Pads, Window Cloths, and more, Norwex's revolutionary microfiber belongs in every arsenal.

For mainstream jobs like laundry and dishes, we've got you covered. Our Liquid Laundry Detergent, Ultra Power Plus™ Laundry Detergent, UltraZyme™ Dishwasher Powder, and Dishwashing Liquid are all free of toxins and synthetic fragrances. Need extra cleaning power? (Think scummy showers, greasy spills, baked-on food, even funky odors.) Norwex offers safer, specialized solutions to tackle even the toughest messes.

Resolve to: Ditch Disposables


Every time you avoid purchasing or using a disposable product, you're taking a step toward living well with less waste. Try these simple swaps: Microfiber Counter Cloths for paper towels or napkins (they're actually more absorbent), Fluff and Tumble Dryer Balls for dryer sheets, Silicone Food Storage Containers for plastic throwaways, and Silicone Lids for plastic wrap.

For an eco-friendly alternative to the 1 trillion plastic bags used globally every year, Norwex's Reusable Grocery Bags are not only strong—they're made from 100% recycled materials and sport an odor-resistant BacLock lining. Make an even bigger impact with our handy mesh Reusable Produce Bags, which go from supermarket to refrigerator sans added waste.

Plastic straws have gotten a bad rap—for good reason. Of the 390 million users in the U.S. every day, many end up in oceans where they can harm both the ecosystem and marine animals. Why risk it when Stainless Steel Drinking Straws are such an easy alternative? Bottled water is another culprit. (Worldwide, one million bottles are sold every minute.) Norwex's Water Filtration System provides cleaner, tastier water for just pennies a liter.

You may also want to consider composting, which helps improve soil quality, cut down on food waste and reduce the need for plastic trash bags.

Resolve to: Recycle


Recycling common household materials such as glass, plastic, paper, cardboard, and metal is incredibly easy. To get started, all you need is a recycling bin and a commitment to use it. You can feel good about your efforts. Recyclers play an important role in keeping waste out of landfills and protecting the environment.

Many Norwex Microfiber products are made from 50–91% recycled yarn. And we're also packaging more household products in OceanBound Plastic, of helping to reclaim plastic headed for the sea.

The EPA (United States Environmental Protection Agency) website is a go-to resource for understanding the importance of recycling and how to do it correctly.

Resolve to: Switch to Clean Personal Care Products


Norwex not only cares about what goes into our personal care products, but we're also obsessed with what's not. More than 2,700 substances are banned from the development process to ensure no harmful chemicals go on (or in) your body.

Our Lysere™ Nourishing Hair Care and Skin Care Collections contain pure, powerful, plant-based ingredients—including Nordic super antioxidants—to deliver transformative results. And the all-natural elements in our everyday problem solvers (mouthwash, deodorant, balms, and sunscreen, among others) ensure that they're as safe as they are effective.

Resolve to: Change Up Your Diet


Plant-based diets—fruits, veggies, grains, and beans—have inherent health benefits, from lowering your risk of obesity to improving heart health. But did you know it's also good for Mother Earth? Consider that it takes 39 gallons of water to make a pound of vegetables versus 1,700 gallons of water to produce a pound of beef.

You can also decrease food waste by extending the life of fruits and veggies. Norwex Fresh Produce Wash contains plant-based ingredients that remove unwanted chemical residues such as fertilizer, dirt, and bacteria.

Need even more incentive? Consuming less meat and dairy can reduce greenhouse gas emissions caused by food production—the second largest contributor to global warming after carbon dioxide, according to the World Health Organization.

Resolve to: Shop Locally.


Locally owned shops and businesses give towns and cities a distinct flavor. But at the same time, they're helping to reduce environmental impacts, from transportation costs and congestion to habitat loss and pollution.

There's no better example than farmers' markets. In addition to supporting local farmers, you're cutting down on food miles—how far goods need to travel before reaching your local grocery store. The less gas burned during transport, the fewer the emissions. An added plus: Food isn't wrapped in extra plastic like much of the produce found in supermarkets.

Resolve to: Join Like-Minded Groups


It's easier to stay engaged with people who share similar thoughts and beliefs. And if you're inspired by the idea of helping family and friends live a more sustainable lifestyle, consider joining our Norwex Family.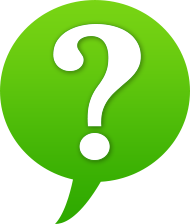 Are you committed to living more sustainably in 2022? What resolutions are you making for the new year? Please share in the comments below.
*BacLock is our antibacterial agent for self-cleansing purposes only. It is solely designed to inhibit bacterial odor, mold, and mildew growth within the product.
Resources: